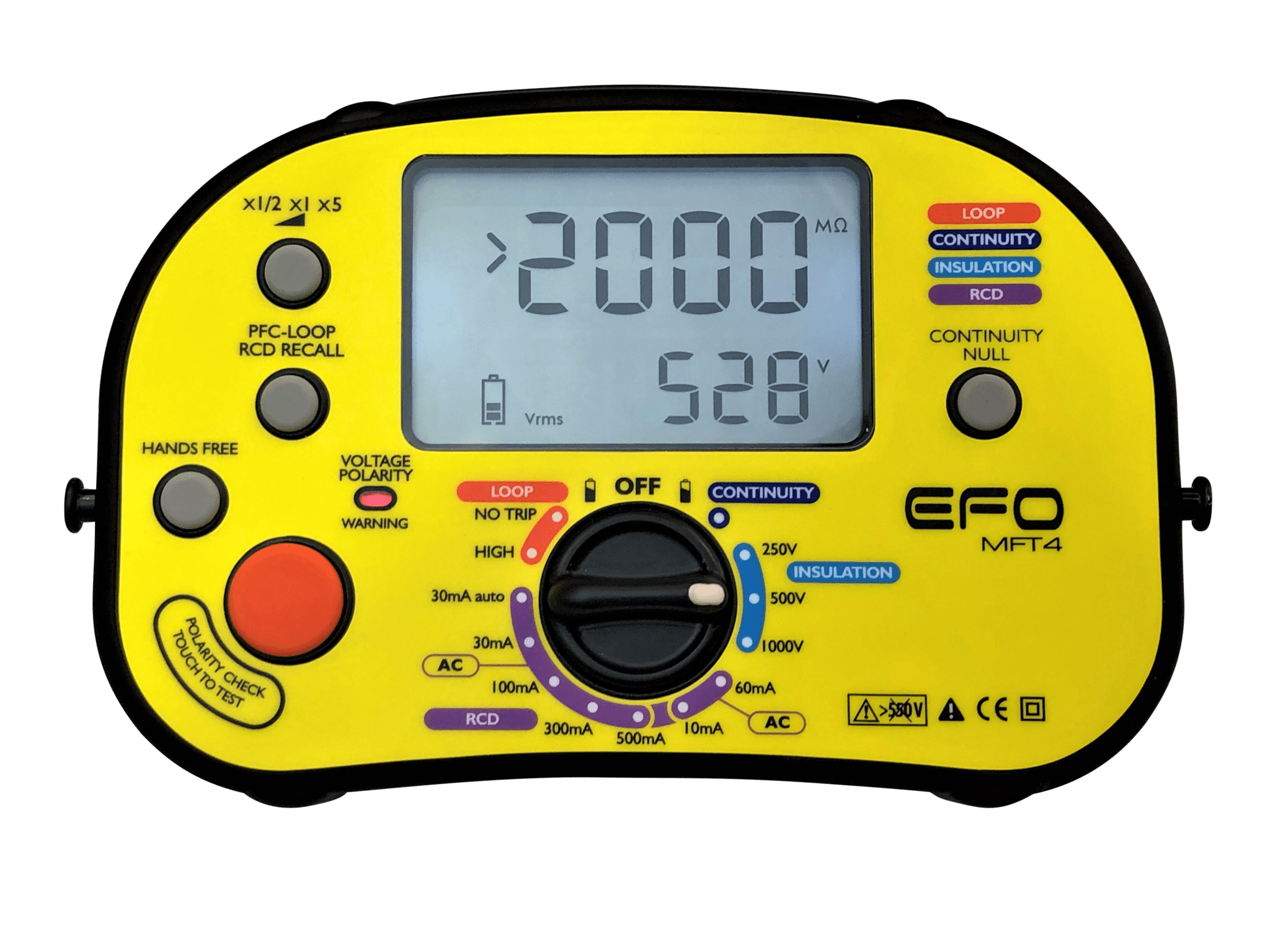 18 Sep

Built For AS/NZS:3000 Mandatory Testing Requirements

This One Tester Covers Safety, Fault Finding & Compliance for Every Installation Switchboards, Socket Outlets, Plant & Machinery.

The MFT4 is a true multi function tester, loaded with powerful features that are readily accessible by the selector switch and clearly marked push buttons. There is no complex menu or start up procedures to navigate. A large backlit LCD screen displays high accuracy results and benefits from the latest in the digital micro processor technology which delivers stable readings without digit flicker.

Trailing Lead provision • Auto Null Safety • CAT IV Rated • High Current Loop Test • Non Trip Loop Test • Prospective Fault Current • Line Voltage Displayed • Hands Free Repetitive Testing • Insulation Testing 250,500,1000V • Displays Output Voltage • Rapid Test Time • Stable Test Result Displayed • Safety Voltage Alert • RCD Ramp Test • RCD Test Time • Pass/Fail and Recall of Results • Calibration Certificate Included.